An effort is underway in Europe to develop a pan-European privacy-preserving mobile phone app that keeps track of who is in proximity to whom using Bluetooth and keeps all the data in encrypted form on the phones themselves and doesn't create a centralized database.
---
AMD has taken the lead over Intel in laptops, even high-end gaming laptops.
---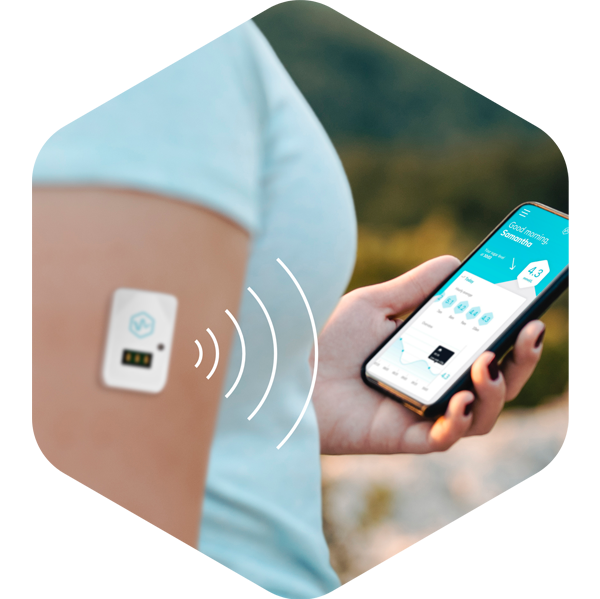 A company (Nemaura) that makes a continuous wearable glucose monitor says it has an inbuilt temperature sensor and can be repurposed for continuous tracking of body temperature to detect covid-19 viral infections.
---
Another antibody test has been developed and FDA approval under the Emergency Use Authorization applied for. Integra Pharma Solutions SARS-CoV-2 IgM/IgG Antibody Rapid Test Kit. "The rapid test is intended to be administered at the point of care with no additional instrumentation needed. Trxade has announced 20,000 units available for purchase as pre-orders as soon as April 10, 2020. The strategic partnership entered into by Trxade aims to scale distribution efforts to up to 1,000,000 units in order to supply healthcare facilities and provider offices nationwide to assist with providing value-based care."

"This rapid immunochromatography test provides qualitative detection of specific antibodies (IgM and IgG) found to match those of COVID-19 and is not meant solely for diagnostic purposes." "The novel Antibody Rapid Test Kit begins working from blood drawn with a single pinprick, providing results within 15 minutes." "Negative test results do not rule out infection and follow-up testing with molecular diagnostics should be considered in patients with signs and symptoms or recent exposure to the virus."
---
A stem-cell therapy for the acute respiratory distress from covid-19 is under development through a partnership between Citrus Pharma and Novellus.

"Novellus's patented process uses its exclusive non-immunogenic synthetic messenger ribonucleic acid (mRNA) molecules to create induced pluripotent stem cells (iPSCs) that, in turn, generate mesenchymal stem cells (MSCs) with superior immunomodulatory properties. MSCs have been shown to be safe in over 900 clinical trials and to be safe and effective in treating a number of inflammatory diseases, including ARDS."

"Using our mRNA-based cell-reprogramming technology, Novellus can provide a near-unlimited supply of MSCs for treating patients with acute respiratory distress syndrome, including those critically ill from COVID-19. These will be allogeneic ('off-the-shelf') cells that in vitro have demonstrated much greater expansion potential and much higher immunomodulatory protein expression than donor-derived MSCs."
---
Another antibody test for covid-19 has been developed, this time by Chembio Diagnostics. The company "today announced the US launch of the rapid DPP COVID-19 serological point-of-care test for the detection of IgM and IgG antibodies. These results can be obtained within 15 minutes from a simple finger stick utilizing Chembio's MicroReader 1 and MicroReader 2 analyzers which are produced by Chembio Germany."

IgM and IgG refer to types of immunoglobulin, a type of antibody the human immune system has.
---
A clinical trial for an anti-inflammatory drug for covid-19 induced pneumonia has started. It's called IFX-1 and it's a monoclonal anti-C5a antibody, and is made by a German company called InflaRx. The Clinical trial is being done in the Netherlands.

A monoclonal antibody is called "monoclonal" because it binds to only one substance, in this case a molecule called C5a (complement component 5a), which is used by the immune system to signal inflammation in the lungs. It's called a "complement component" because it's one of a series of "complement" peptides that are produced as part of the activation of the complement system, so-called because they are part of the immune system that enhances or "complements" the ability of antibodies to clear pathogen from the body.

"The company has received initial positive human data from two initial patients suffering from COVID-19-induced severe pneumonia who were treated with BDB-001, an anti-C5a antibody produced by BDB from the IFX-1 cell line, in China."

"Based on the company's existing pre-clinical research on the role of C5a in viral-induced pneumonia and the initial results from the BDB study, InflaRx has decided to initiate a clinical development program with IFX-1 in COVID-19 patients with severely progressed pneumonia."
---
Traffic at Walmart, Costco, and Target "dropped for the first time in the weeks since the coronavirus pandemic ramped up in the US, according to Placer.ai."

"Walmart traffic was down 6.7% year-over-year for the third week of March. The previous week, traffic was up 18.4%. At Costco, traffic fell 8.7% year-over-year for the third week of March. The second week of March, traffic jumped 34.7%. And at Target, traffic slumped 20.5% in the third week of March after climbing 19.2% year-over-year the previous week."

"There is a downside to stocking up for the long haul. Once you have all the things you need, there is little need for more visits."
---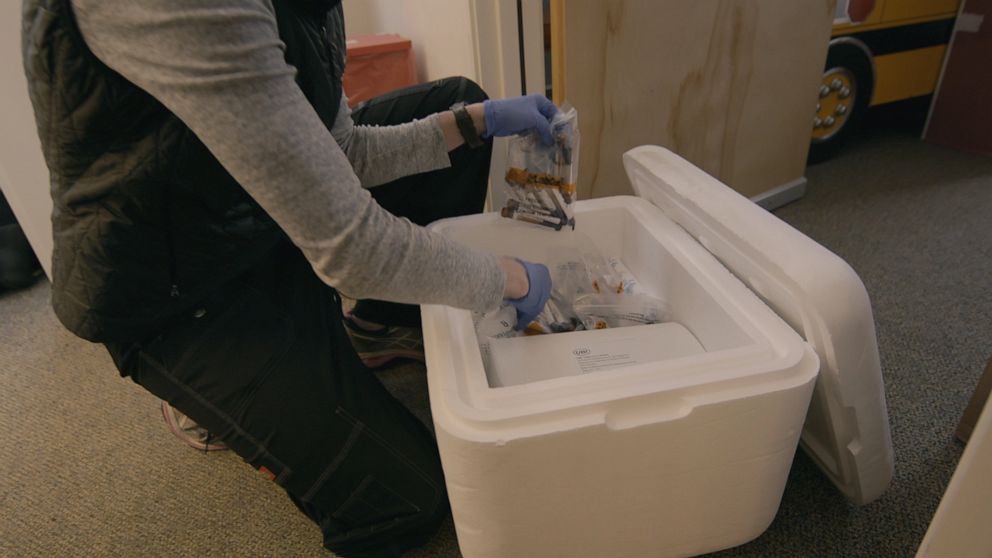 Telluride, Colorado, is testing everyone for coronavirus. "United Biomedical is now working with San Miguel County, which includes the famous Rocky Mountain ski destination, to test all 8,000 residents for COVID-19 antibodies -- making it the first community in the country to do widespread antibody testing. The idea, officials said, is to learn from an individual's blood whether there is evidence the person has already been exposed. With that information, officials can then make decisions about whether quarantines and restrictions would need to continue and whether they need to be as widespread as they are in states and cities across the country right now."

Never would have guess Telluride would lead with mass testing, but, now that somebody's doing it, hopefully the rest of the country will follow.
---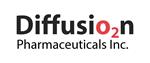 Clinical trials have started for a treatment that is supposed to help relieve the symptoms of acute respiratory distress in people with covid-19. It's called trans sodium crocetinate (TSC) and the company that makes it is Diffusion Pharmeceuticals. "Preclinical data indicate TSC increases oxygen availability in animal models of acute lung injury, mitigating the negative effects of systemic hypoxemia (general lack of oxygen to body tissue and vital organs)."
---
People can't stop watching Contagion, the 2011 pandemic thriller directed by Steven Soderbergh about a woman who dies from an infection after a business trip, her son dies the same day, but her husband is immune, but infected and unknowingly spreading the infection, which spreads to millions worldwide, precipitating panic and break down of societal order. The movie went from the 270th most popular streaming movie to number 2, following only Harry Potter.
---
US digital purchasing power grew 3% in between February 2019 and February 2020. "With $1.00 consumers can now purchase goods that were worth $1.03 in February of 2019. Digital purchasing power has grown nearly 20% since we started tracking in 2014."

Electronics decreased in price 44% since 2014 while groceries have increased 4.6%. Home & garden tools have gone down 30%.

Online grocery shopping in the US doubled between March 1-11 and March 13-15. Overall e-commerce went up 25% in the same period.

In the UK, e-commerce went up 33% from the period of February 1-March 7 to March 8-20.

Covid-19 concerns drove up online purchases in the following categories, comparing March 11-25 with January 1-March 11: "Virus protection category products like hand sanitizers, gloves, masks, and anti-bacterial sprays surged 807%." (That means 9x, for those of you who think using percentages for numbers that large is a bit daft.) "Over-the-counter drug purchases increased by 217% for cold, flu, and pain relievers." (3.2x) "Toilet paper online sales spiked by 231%." (3.3x) "Non-perishable, canned goods and other shelf-stable food sales increased by 87%." "Orders for fitness equipment (kettlebells, dumbbells, treadmills, etc.) saw a 55% boost. Computers and monitors also saw a 40% increase in average daily sales."

"Buy Online, Pick Up in Store" increased 2.5x for March 2020 vs March of 2019.

This info all comes from something Adobe created called the "Digital Economy Index". You might think with a name like "Adobe Digital Economy Index" that it would be tracking stocks, but no, it's tracking consumer online buying. Don't ask me why Adobe of all companies is doing this. Well, actually, they have an answer: "Why is Adobe Building a Digital Economy Index? Only Adobe has the data from trillions of transactions, tens of millions of products, and thousands of retailers needed to assess the global digital economy. Only Adobe has the Sensei AI capability to take all this data and process it in near real-time to give high-speed insights. Only Adobe is trusted by so many partner companies to create this index. Only Adobe is trusted by the economists and academics that can use this data to make a real difference in the world."

Alrighty then. And here I just thought Adobe was the company that sells Photoshop, Premiere, Acrobat, and so on.
---
Someone ran comments for video game community subreddits through the IBM "Toxic Comment Classifier" AI. Reaction from video game reviewer Liana Kerzner aka "Liana K". Liana K seems to vacillate between believing the AI's judgments and thinking the AI still isn't very good at the subtleties of human language and judged some things hilariously wrong.
---
I've earlier asked the question of whether more people would die from the virus or from contraction of economic activity, given that reducing economic activity increases death rates (and lowers life expectancy), and how to answer that you need to know the answer to a counterfactual question, which is, how many people would die in a hypothetical alternate universe where economic activity wasn't shut down. To do that I'd need to construct a mathematical model that simulates that counterfactual world.

Well, apparently some people decided to take on that question and came up with the answer: 40 million people would have died.

The link here is to the mathematical model and doesn't actually have the 40 million number. The model was developed by the Imperial College London departments of Infectious Disease Epidemiology and Mathematics and the University of Oxford Department of Statistics. The model is based on looking at the rate the virus spreads (called "R") in 11 European countries before and after the introduction of interventions including case isolation, the closure of schools and universities, banning of mass gatherings and/or public events, and widescale social distancing including local and national lockdowns.

The 40 million apparently comes from combining this model with additional data from ourworldindata.org, leading to the conclusion that 40 million people would die if nothing was done. Which someone at Nature did and put in their news briefing.
---
An Israeli company, Teva Pharmaceuticals, is manufacturing and donating hydroxychloroquine to the US for research into its effectiveness as a treatment for covid-19. No mention of azithromycin which people have talked about using in combination with hydroxychloroquine.
---
Johnson & Johnson announced a covid-19 vaccine candidate which it expects to start clinical testing on in September. If the clinical trial is successful, the company claims it has the manufacturing capacity to supply 1 billion doses of the vaccine globally starting in 2021.

The vaccine works using a system called AdVac and PER.C6 technologies J&J developed that are supposed to provide the ability to "rapidly develop new vaccine candidates and upscale production of the optimal vaccine candidate. The same technology was used to develop and manufacture the Company's Ebola vaccine and construct our Zika, RSV, and HIV vaccine candidates which are in Phase 2 or Phase 3 clinical development stages."
---